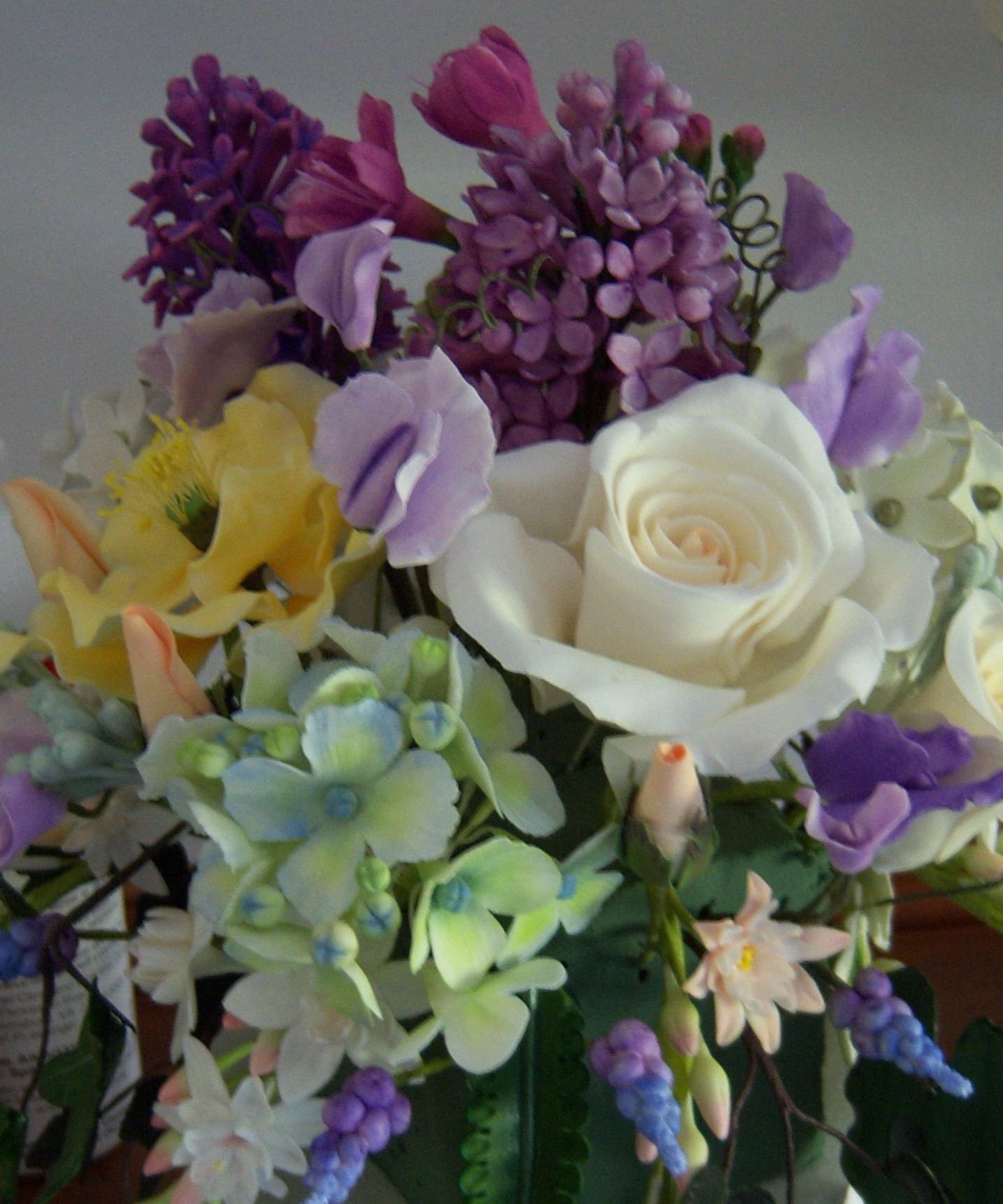 Timeless Sugar Art
Sugar Artistry
By
Jennifer Lang

Keepsake Cakes, Sugar Flowers & Specialty Toppers
Hours by Appointment Only
Contact Jennifer at (804) 543-2343 Info@timelesssugarart.com
Serving VA, MD, DC Metro, NC & SC with shipping everywhere else
About Jennifer
I first started my career in the sugar art/cake industry like many others before me...I went to a Wilton decorating class and fell in love with the craft. It wasn't long before I had discovered the art of sugar flowers and found my true calling. I have always loved flowers and their anatomy, but when I would look at other sugar/cake artists work, it seemed to be missing that bit of realism that I was always looking for. So began my mission to create flowers so real you'll want to smell them. I want people to be wowed when they look at my work, and say they can't believe that's sugar!
Along my journey I have had the privilege to study under some of the countries greatest sugar artist, cake decorator's and master chef's. Nicholas Lodge, Toba Garrett, Jeffrey Hamelman and Lori Blethan have been but a few of them. The things that they taught me, I've combined into the techniques I use today.
Timeless Sugar Art is conveniently located in Central Virginia, where the beautiful Tidewater area meets the graceful Piedmont of Virginia. This allows me great flexibility in delivering my creations practically anywhere along the east coast. For all other areas I will pack and ship to your location. I have done this many times with great success...so far there haven't been any incidents of breakage!!
Most of my work is done from either a detailed description of what the customer wants or from a photo they provide. I encourage you to fill out the form under the "Contact Us" link above to let me get a feel for what you desire on your special day. I will then contact you to discuss your wishes in further detail.
I look forward to working with you to make all of your special day dreams come true. Let's create something you and your guests will have lasting memories of and be truly amazed by!!
Have a sweet day!!

Jennifer

Timeless Sugar Art Info@timelesssugarart.com (804) 543-2343 Website Design by Jennifer Lang Copyright All Photo's are the property of Timeless Sugar Art and may not be used without prior approval